Planning a bachelor party never has to be a difficult or monotonous task. This is an exciting time; one in which the man about to be married receives a one-night blessing to have a wild and crazy time. Of course, this is within certain limitations, nonetheless though, it is an occasion of revelry and storymaking for future taletelling and cheery recall. You're about to get married, this is your night to get a little crazy! That's the theme here.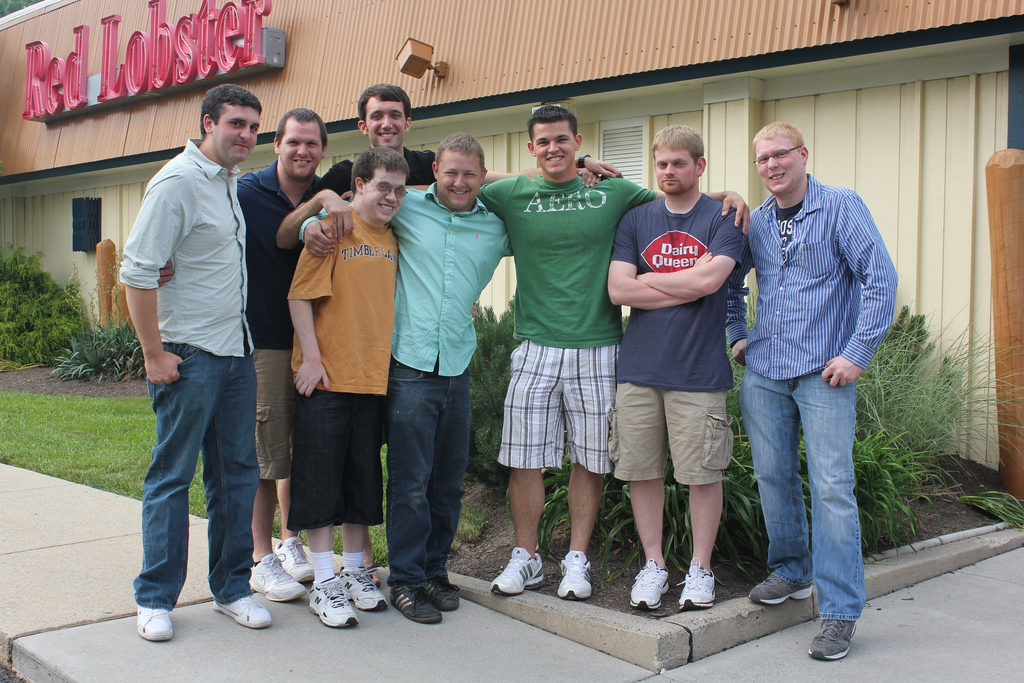 Now that we've set the stage, let's have a go at some wild party ideas that he and his crew will never forget. If you're in shortage of ideas, you've come to the right place. Here are some memorable ones.
A Message at the Club
We start off with the traditional strip club approach in bachelor party venues. It's his night to be a little naughty while still being nice. The strip club is often an essential for this particular occasion, but here, we're going to add a certain twist his boys won't forget.
You will have to come up with your own, unique idea just for him and this occasion, but the idea is this. Crafting an attention-getting and memorable message often leads to lifelong memories. Therefore, come up with a message that can be communicated by him, his crew, and/or their function as a whole.
Custom t-shirts, hats, and other loud accessories are great for this. Set up a message that will headline the boys' night out. Consider a funny headline or saying, a nod to him and his friends or the single life coming to an end, or even some other, random attention-getter. Just remember to make it fun for him and his friends and conducive to general etiquette at strip club functions. Check with the facility in question to be sure that we won't be crossing any lines with regard to what to wear to a gentlemen club and how to act.
At-Home Party
The at-home bachelor party is another classic yet fun opportunity for a memorable occasion. Ideas here can incorporate older, common facets with new and original ones as well. The key here is to be creative and have fun. Here are some notable add-on ideas for that naughty-good night.
Hide a stripper in a big cake or box for just the right moment.
Hire a celebrity look-alike for the time slot of your choice.
Hire a singing telegram to bear a funny or even tastefully embarrassing carol.
Setup naughty decorations.
Get some adult baking tools and recipes or other naughty party accessories and make the night even more memorable.
Setup some intensely hilarious games like "Pin the Ta-Tas on Tammy" or "Sexy Charades".
The Kinky Campout
A lot of guys are natural outdoors lovers. You're already ahead then if your guy is an outdoors type and the weather and location are conducive. A kinky campout can be a fun take on the at-home party, but in the great outdoors. If you have a large backyard or land for this, you can have the ultimate freedom in planning and guest stayover capability.
If you need to take it to the campground or somewhere else, that's fine too, just be sure you don't break too many rules and bring a premature end to the night. Consult with facility management and communicate your goals and ideas first. Some places may be more restrictive while others are suspect to opening up a designated area just for your night of revelry. Plan ahead and it will all be a blast they won't soon forget.
This concludes our brief idea-starter for your upcoming bachelor party. Always remember safety and legalities first though. Make it an awesome night that everyone will be better for the next day. We hope these three party ideas offer a little help!
(Read: Check ManhattanTreeRemoval.com to find expert tree removal services should tree removal becomes something of a concern to you)