Seth MacFarlane is having a busy 2014. He has released a new film called 'A Million Ways to Die in the West' and now has started the Filming of Ted 2 which is planed to be released next year. Filming for Ted 2 has now officially started but they have already hit a problem; MacFarlane is being sued by the creators of Charlie the abusive teddy bear over the character of Ted.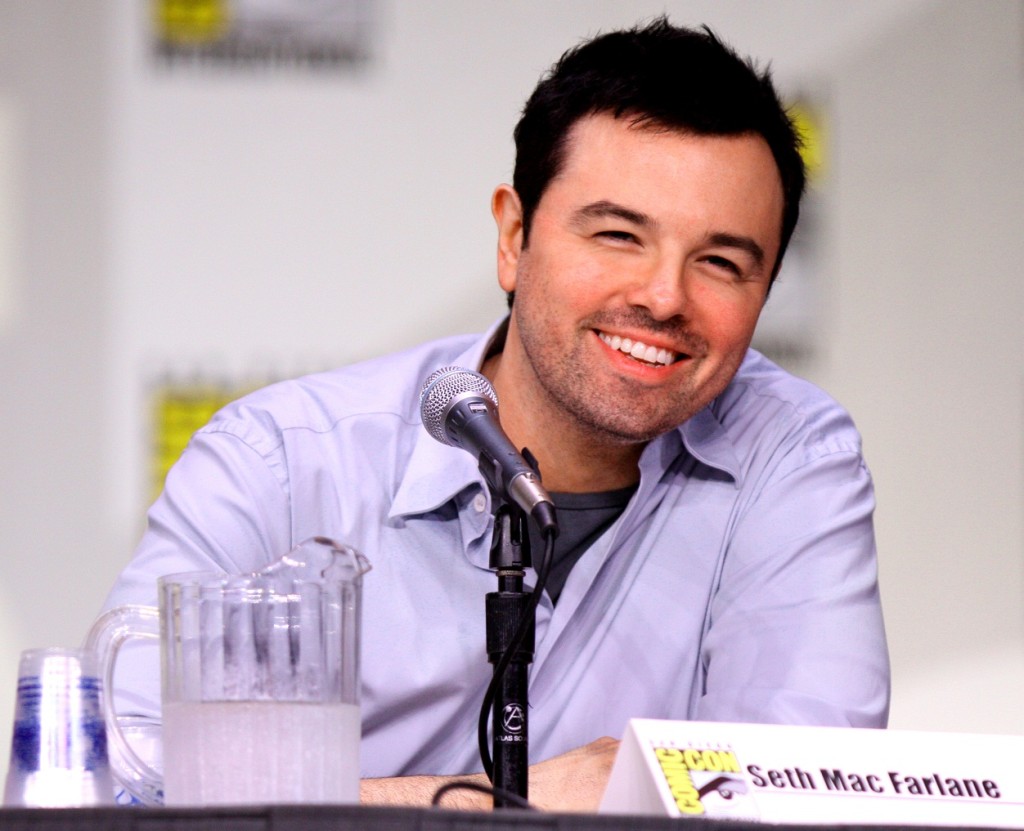 A mooted Family Guy v The Simpsons crossover episode is another huge talking point at the moment – a 5 minute long preview has been put online, fuelling worldwide interest and speculation as to when viewers will be able to see it. UK viewers will most likely have to wait until next year for this episode whilst it is believed that the episode be shown on US television at the end of next month.
Comic Con 2014 took place in San Diego last week and at the question and answer sessions the voices of Family Guy gave us some interesting answers. They hinted at a Family Guy film but suggested that nothing would happen anytime soon. It was also confirmed that Seth MacFarlane has shown a lot of interest in a Family Guy/Star Trek crossover after the success of the popular Star Wars episodes.
Ted 2 is planned to be released in the UK on the 10th July 2015.
Family Guy Season 13 starts in the USA on September 28th 2014
American Dad Season 11 will premiere on US television on October 30th 2014
Tags: American Dad family guy Seth Macfarlane Ted Ted 2 The Simpsons TV