""hmv bankrupt. we may as well just give up on any medium that involves hard copy and get on with it. #sadtimes. i'd rather the death of the internet to be honest…. everything has to be so instant nowadays, it'll be the death of creativity, everything is churned out so quickly."
Those words are the exact ones that 29 year old English rapper Professor Green (real name Stephen Paul Manderson) tweeted in response to the news that the famous music store HMV had declared itself going into administration on January 15th, after 90 years on our high streets.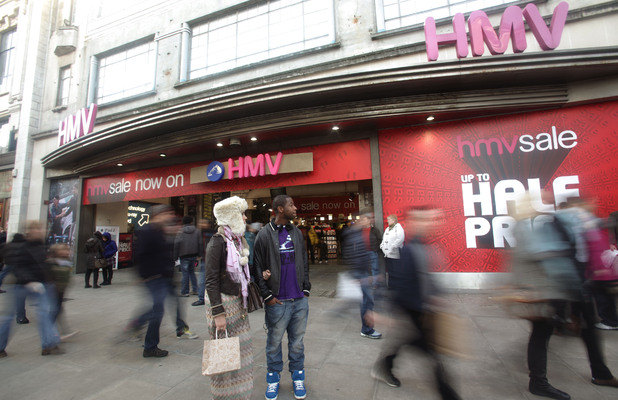 What a ridiculous load of overly-romanticised drivel.
Professor Green is not the only person who has responded to the frankly unsurprising news about HMV in this way; celebrities like Paloma Faith, Jameela Jamil and Vanessa White from The Saturdays all took to their laptops or smartphones to mourn the loss of the record store, joining thousands upon thousands of non-celebrities who had decided to do the same, many of them claiming that January 15th was "the day that music died". HMV has been struggling with debts for a number of years, with sales peaking way back in 2009 after the closure of Woolworths in 2008, so with this announcement of the company going into administration actually having been a long time coming, there is no need to be so melodramatic.
I can almost guarantee that the majority of people who claim to be "absolutely gutted!" about HMV going bust haven't shopped, regularly at least, in a HMV in a very, very long time. Nick Rice from English grindie, dance-punk band Hadouken! was one of the few celebrities that I had seen not to get caught up in this soulful mourn of HMV by tweeting: "if you haven't bought a cd from hmv in the last 6 months you're not allowed to complain that it's closing down.". Well said.
The days of the physical CD and DVD were numbered the second the first digital download was made. The fact that online shopping has become possible now for pretty much everything from sexy lingerie to hedge trimmers means that customers are deciding against trekking into town and spending hours on the high street looking for products, and are choosing to sit in their own living rooms, laptop on knee, browsing hundreds of thousands of products, price comparing, and finally having it delivered straight to their houses within days of purchase, instead. Fair enough really, and it is no surprise that music has gone the same way. Our technologies and ways of life are changing and adapting to our modernising society and it should be something to be celebrated, not lamented.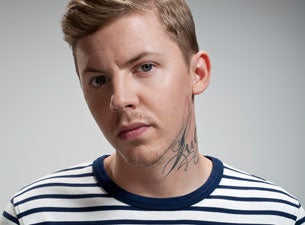 Physical copies of CDs and DVDs can be purchased, often for less than the RRP in stores, from websites such as play.com and Amazon, so people who were worried about never holding a CD again or, like Jameela Jamil, were worried that the day of the box set was over, can rest assured that they can still get what they want. For those that just want music? Well, with anybody who is anybody having access to the internet these days, there is the iTunes Store, Spotify, Napster and YouTube to name but a few obvious ones to curb your tuneful addictions.
If you're going to be sad about anything regarding the closure of HMV, then think about the 4000-odd employees whose jobs are now hanging in the balance. Think about the aesthetic disaster that the closure will have on our high streets, adding yet another boarded-up building to those that used to be Woolworths, Peacocks, Jessops, Comet and recently Blockbuster. Mourn the loss of jobs and a bustling high street, not the so-called "death of music", because that is simply not the case.
Tags: blockbuster high street stores closing HMV HMV administration Jessops modernising society Peacocks Professor Green record shops Twitter Woolworths